Birthdays, concerts, conferences, movie screenings…you name it!
ORGANISE YOUR EVENT OR BOOK THE STUDIO
We are a show venue with a speak-easy vibe in the heart of Kalamaja
Our showroom features a small stage with classic red curtains, theatre-style tiered seating, and a bar with a wide selection of drinks. We also have an Estonian style sauna and a pool.
BOOK NOW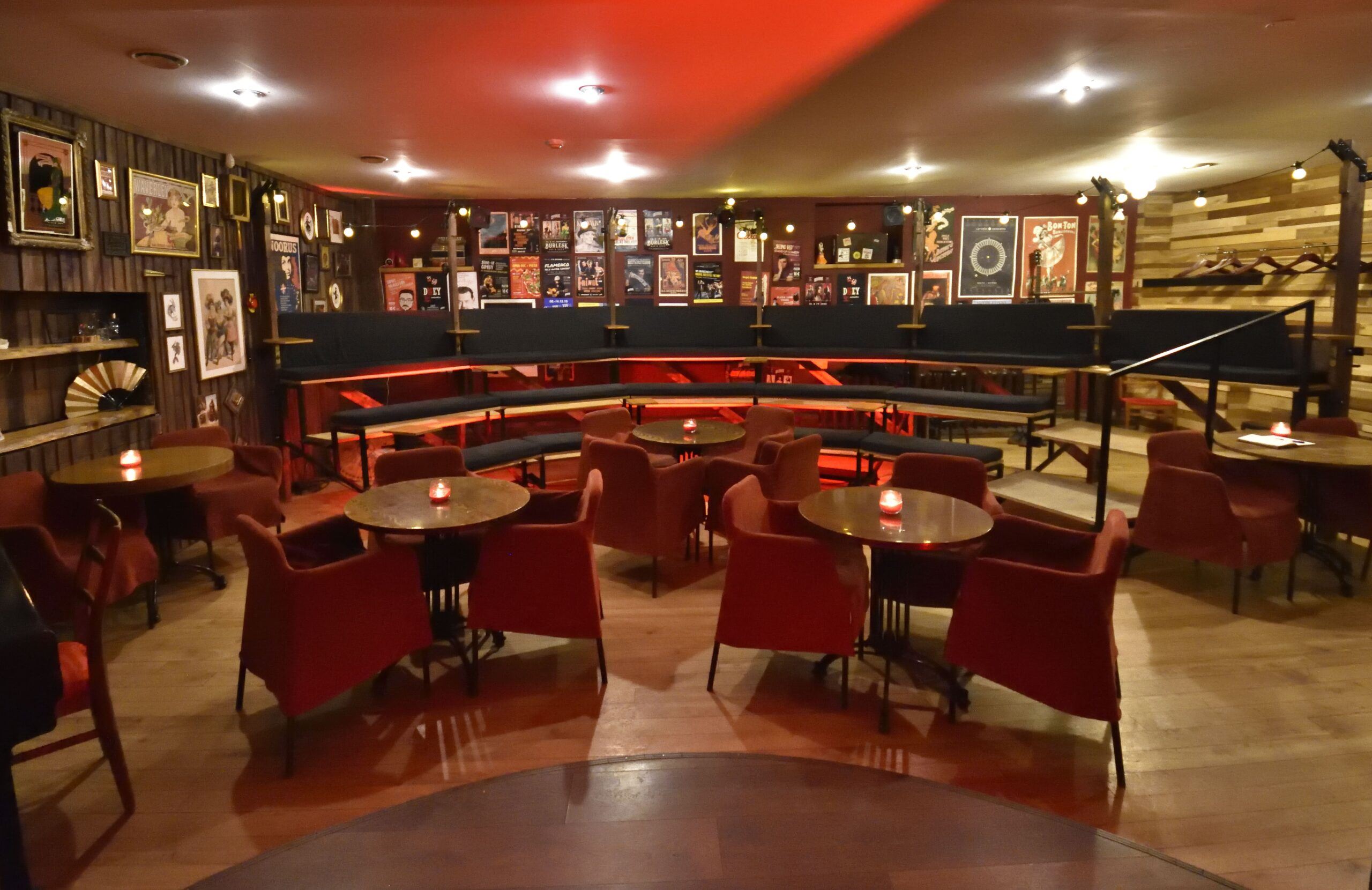 COZY VENUE WITH PLENTY OF ATTITUDE AND A FANTASTIC BAR
BOOK HELDEKE! FOR...
PRIVATE PARTIES
Party like Gatsby or like Anne Veski. You choose the vibe and we help with everything else. You can keep it simple and cozy or go all out and order in delicious catering, the finest cocktails, unforgettable entertainment and heat up the sauna.
What? We have a sauna AND a pool?
CONFERENCES
We offer day time slots are especially suited for business meetings, team-building events and conferences. Our 120" screen and laser projector can be used to feature your presentations or to include members joining the meeting long-distance via video conferencing.
Interested in a complete digital solution?
TICKETED EVENTS

Our stage welcomes all kinds of entertainment – concerts, book presentations, live drawing sessions, movie premieres, theatre plays, etc. If you're looking for a venue that fits up to 60 people and has an intimate vibe then we are your place.
We can also set up the ticketing for you.
ONLINE STUDIO
With our setup you can participate in a conference with our big screens and studio quality sound or host the whole thing yourself and stream it to the platform of your choice. Want to have a live audience too? Too easy, we can sort that too with drinks, food and make it properly hybrid.
INCLUDED
Venue manager, bartender, housekeeping, attending to all your needs throughout the event
Room set up + clean up
Audio: 2 speakers + sound mixer
Simple stage lights: 1 spotlight, 2 profile lights, 2 background led lights.
4 microphones + mic-stands
120-inch screen and laser projector
High-speed WiFi
ROOM SIZING
Maximum seated capacity 60 ppl
Maximum standing capacity 80 ppl
Stage size 2,7 x 2,7 m (15 cm height)
Stage to ceiling height 2,5 m


CATERING
We can handle the whole process for you, from ordering to set up on your event day.
Our external caterers have been tried, tested and trusted. Alternatively, you are welcome to source your own catering for private events.
ENTERTAINMENT
If you're looking to spice up your event with entertainment then we can connect you with various artists and performers:
Hosting
Burlesque
Magicians
Fringe style variety
Stand-up comedians
Musicians and bands
Oriental dancers
Circus
Other
NICE TO KNOW
Terrace in front of the building.
Two bathrooms in the corridor.
Stage accessible directly from the backstage.
Free parking (Kalamaja neighbourhood).
The venue is located on the basement floor which is not wheelchair accessible, but please get in contact so we can arrange solutions.
Smoking outside only.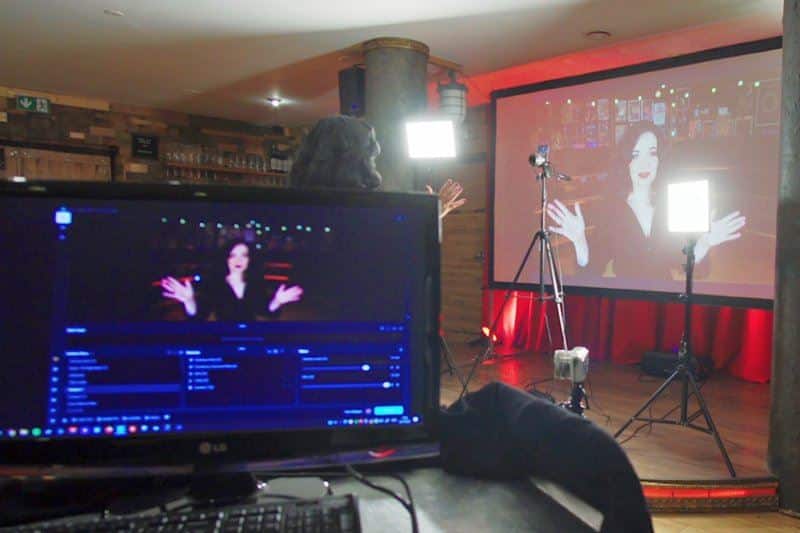 FULLY EQUIPPED DIGITAL CONTENT CREATION AND STREAMING STUDIO
BOOK THE ONLINE STUDIO
Now you can create and or stream your online content with ease from studio space in Tallinn. Book the studio on a daily or hourly basis depending on your needs.
In addition, we offer hosting services for online conferences, events, festivals in English and Estonian. You can also book music, comedy, circus, magic, cartoonists and burlesque shows to be beamed to any online location.
FIND OUT MORE