AWAITS YOU FOR PUBLIC SESSIONS OR PRIVATE EVENTS
TRADITIONAL STYLE SAUNA
PUBLIC SAUNA SESSIONS
Wednesday + Sunday
17:30-19:30, unisex
20:00-22:00, unisex
Bar open on sauna days
17:00-22:00
BUY SAUNA TICKETS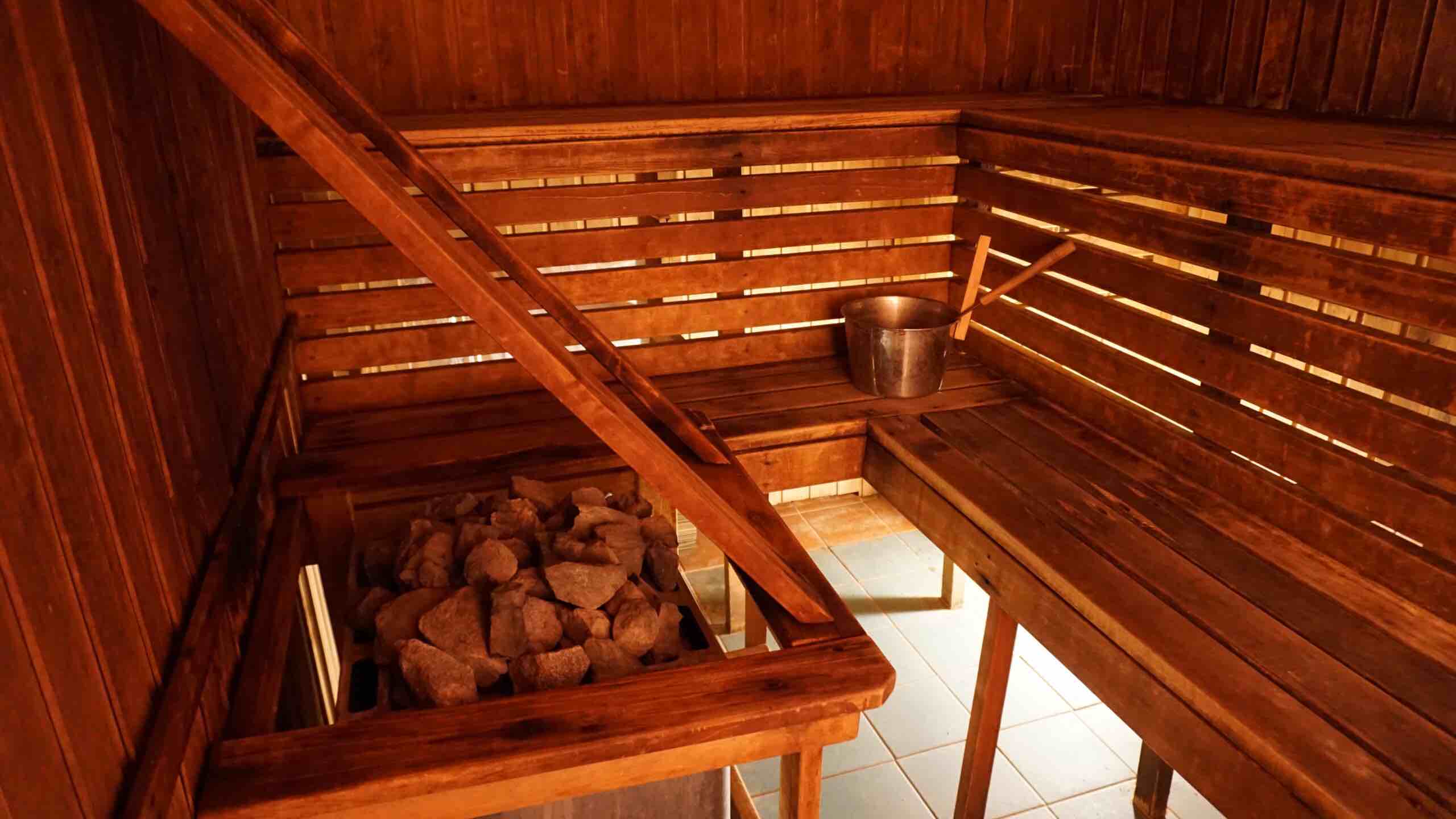 PIPING HOT EVERY WEDNESDAY + SUNDAY
"Best Sauna Bar in Tallinn"
We're located right next to Tallinn Old Town in the leafy suburbs of Kalamaja. We have an exquisite sauna and pool augmented by our exquisite bar menu. Our sauna is unisex and has the same friendly and inclusive atmosphere of a sauna at home with friends. Except we have a pool, a large washroom, a vaudeville-style bar complete with tribune seating, and tables. Plus a full drinks menu to suit every taste!
Welcome to Tallinn's best sauna!
TICKET PRICES
Sauna session:
7.5 € per person, per session, online ticket
Towel rent: 3 €
BUY SAUNA TICKETS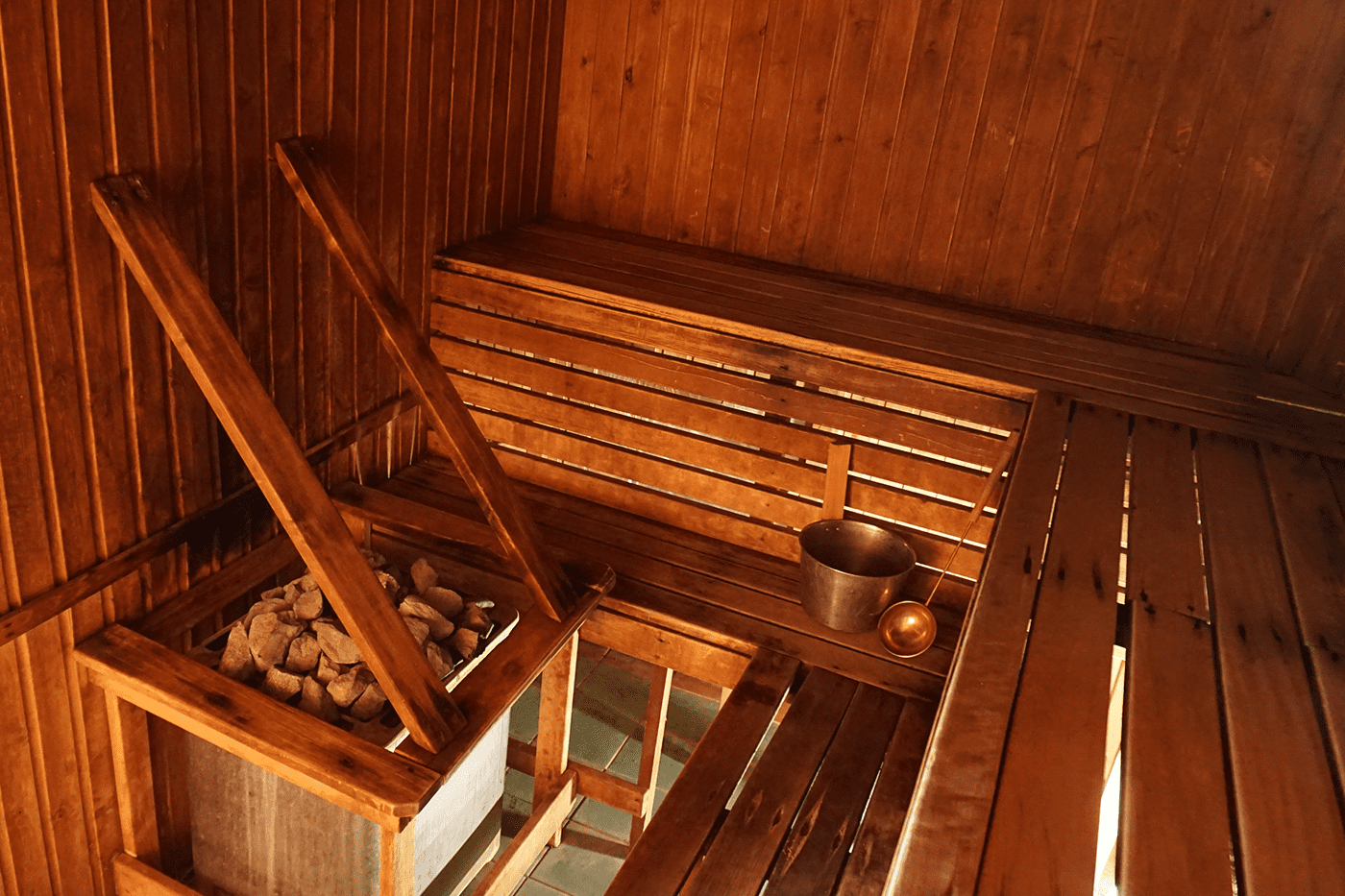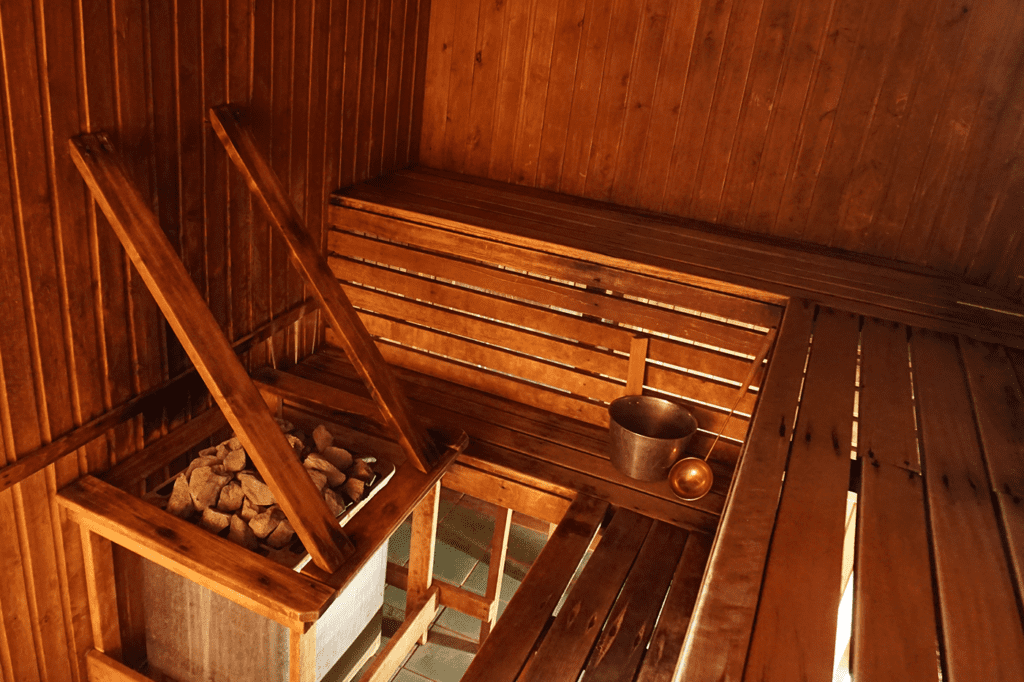 SAUNA SESSION TIMES
Our sauna is hot every Wednesday and Sunday unless stated otherwise in our calendar. Occasionally we also organise sauna special weekends meaning you can also get to enjoy sauna on Fridays and Saturdays. Keep an eye on our calendar and social media for updates.
SEE OUR CALEDNDAR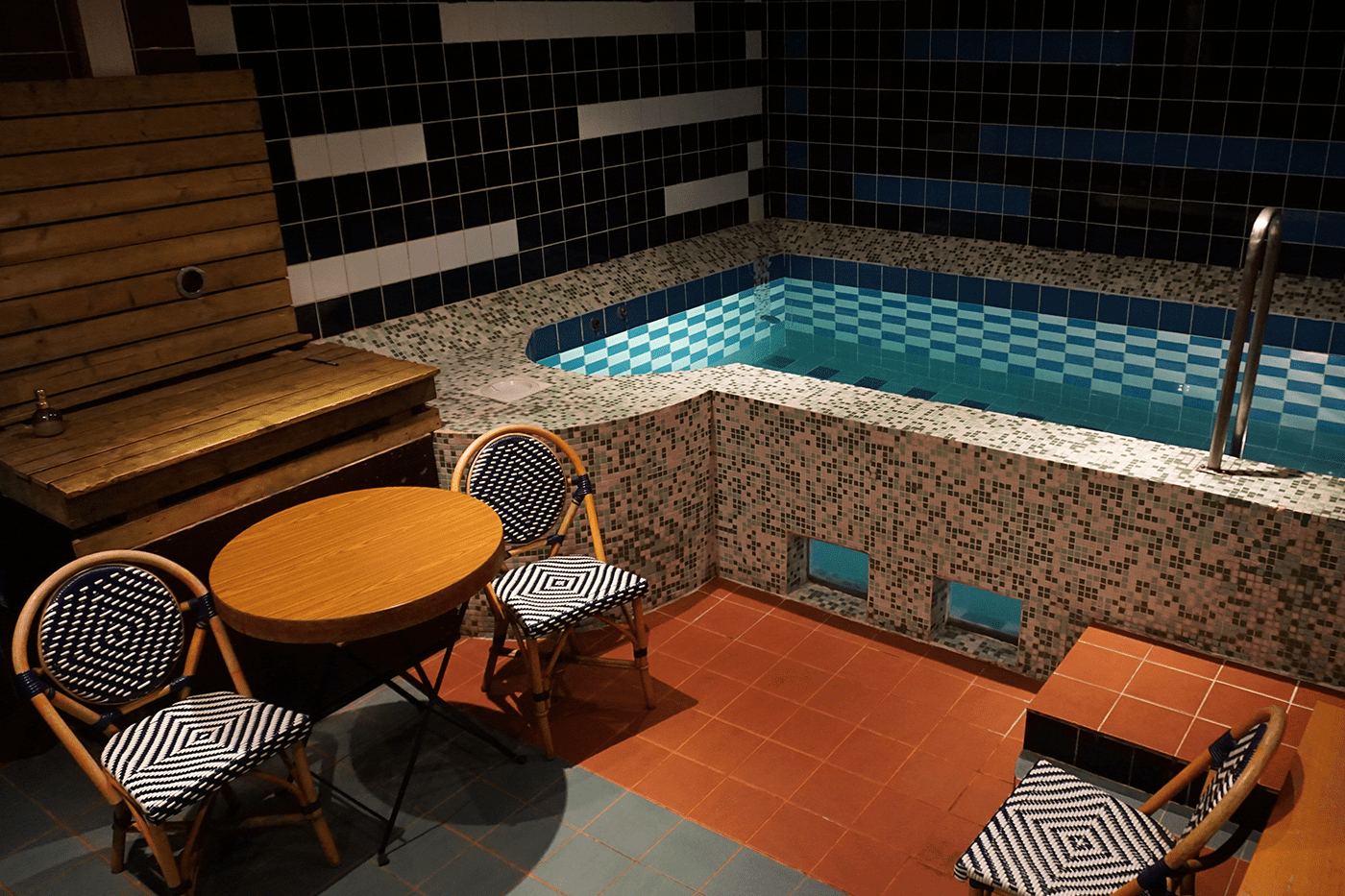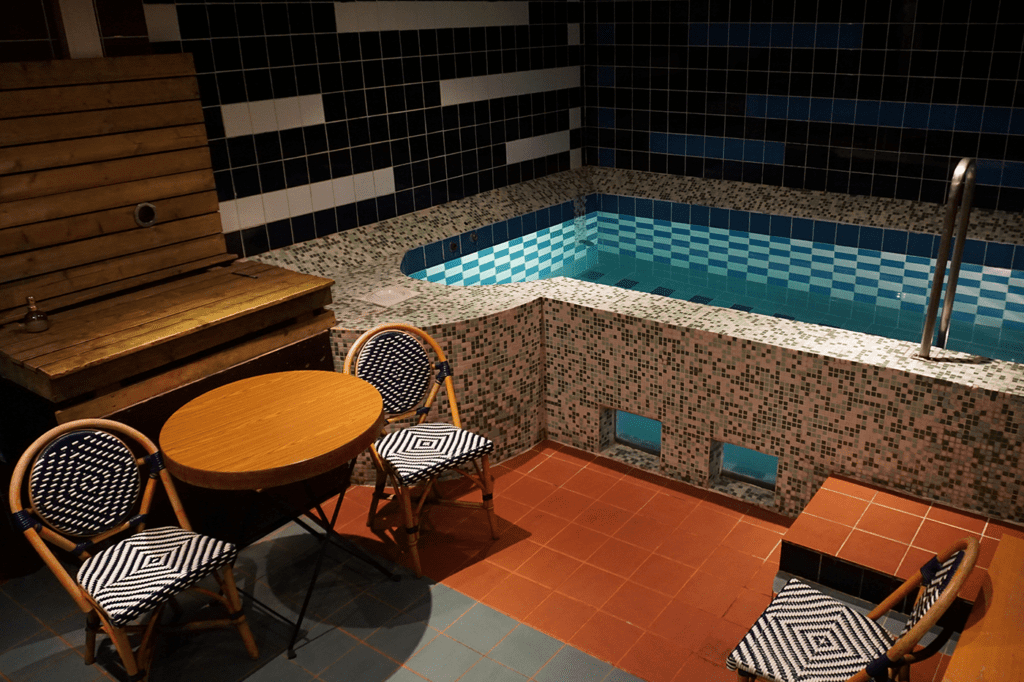 Is your sauna wood or electricity heated?
It's an electric sauna, goes up to 85 °C.
Are drinks allowed to the sauna/pool room?
Drinks from the bar are allowed when they're served in special plastic cups or cans. Pre-bought drinks from other sources are not welcome.
Do you have a pool?
Yes. It's nice and refreshing at 15 degrees – perfect after sauna. We remind all patrons to shower before entering the pool.
Do I have to wear a swimsuit?
You can wear what makes you the most comfortable – swimwear, just a towel, or nothing at all.
Can I bring a sauna whisk?
Bamboo and cloth sauna whisks are always welcome however traditional leafy whisks are unfortunately not allowed during public sessions.
How many people fit in the sauna?
A public sauna session is limited to 12 people. For larger groups we recommend you book Heldeke! for a private event.
Can I book the sauna for a private event?
How is the changing room?
Our changing room is located next to the pool room. It has shelves and clothing racks where you can leave your personal belongings. There are no lockers though your valuables can be left at the bar if needed. The changing room is unisex.
What makes Heldeke! the best sauna in Tallinn?
There's only one way to find out!
Is the sauna next to Tallinn Old Town?
Yes, we're just 7 min walk away in the popular, leafy, hipster district of Kalamaja.
What kind of drinks are available at your sauna bar?
Check out our full bar menu including craft beer, cocktails, wine, champagne and an extensive list of non-alcoholic drinks. We have something to suit every taste!