HELDEKE! BREWERY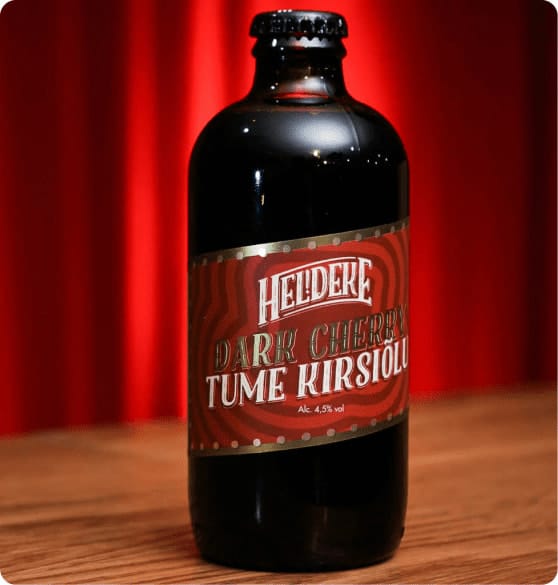 HELDEKE DARK CHERRY BEER OFFICIALLY LAUNCHES
HELDEKE! BREWERY
The Heldeke! brewery officially launched in March 2021 with its first ever product, Heldeke! Dark Cherry.
When the Estonian Puls brewery in Rakvere closed down in 2020, production of Puls Dark Cherry ceased and one of Heldeke's top selling beers was no longer. A search for a suitable replacement was sought and the market was found to be lacking a light and easy drinking dark beer with a subtle cherry taste.
So we decided to brew something ourselves.
As we exclusively showcase Estonian craft beers on our bar menu we had great contacts to choose from. After much discussion we decided to work with Purtse Prullikoda and our very own Heldeke! Dark Cherry beer was born.Heldeke! Dark Cherry is also available in Kaubamaja and SIP Telliskivi