Beer, one of the most popular and beloved drinks, is a staple and comfort choice for most when craving a refreshing beverage. Nowadays, people with a spunkier taste and desire for a more elevated drinking experience, prefer to indulge in craft beers. New craft breweries have been popping up around the globe over the last few decades, whilst becoming an increasingly favored alternative to regular beers. Even Estonia has their own craft breweries! But what's so special about the world of craft beer? Let's find out!
What is Craft Beer?
Craft beers are beers made by craft breweries that are usually independently owned and produce smaller quantities. Because there are more small-scale and focused teams of people working in craft breweries, they prioritize their customers, coming up with new, funky flavors, innovative techniques in brewing, intriguing names and eye-catching designs. The symbiosis of these characteristics showcase a more personal approach, excitement and devotion to the craft.
What's Estonia Got to Do with Craft Beer?
At the end of 2011, the first Estonian craft brewery, Põhjala, was founded in Tallinn by a small group of beer buffs. Põhjala introduced their first craft beer – Öö Imperial Baltic Porter – in 2013. The Danish craft brewery Mikkeller released a custom beer directed for the Estonian market in 2012 – the Baltic Frontier. Põhjala paved the way for other microbreweries that are well-renowned to this day, like Tanker, Purtse or Õllenaut. Since 2015, Põhjala has been annually organizing the largest beer festival in the Baltics – 'Tallinn Craft Beer Weekend', with thousands of enthusiasts gathering here in the capital from around the world, where they are offered a selection of over 400 beers to choose from. Today, there are approximately 30! microbreweries in the Estonian market, mixing and brewing exciting new craft beers for all aficionados.
Craft Breweries and Craft Beers to Try:
Purtse Brewery: This local brewery started operating in 2015 in the old smithery of Purtse Castle in Ida-Virumaa. The intriguing housing of the brewery on the grounds of an old castle, built around the 15th century, invites not only beer fanatics to its' rural location, but also art historians. The rustic and pastoral location is important to the three friends who opened the brewery, saying that there is no place like Purtse brewery in Estonia.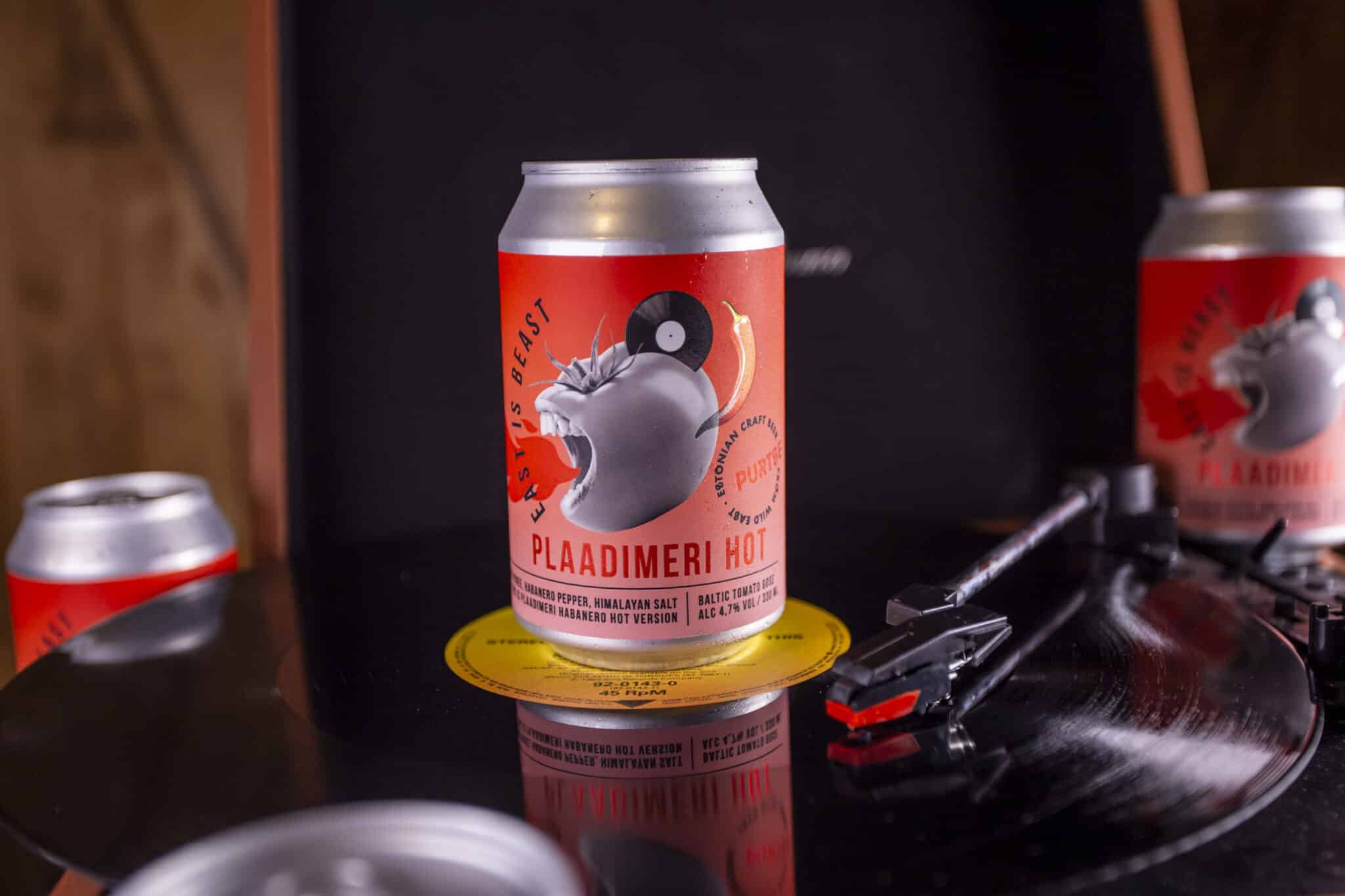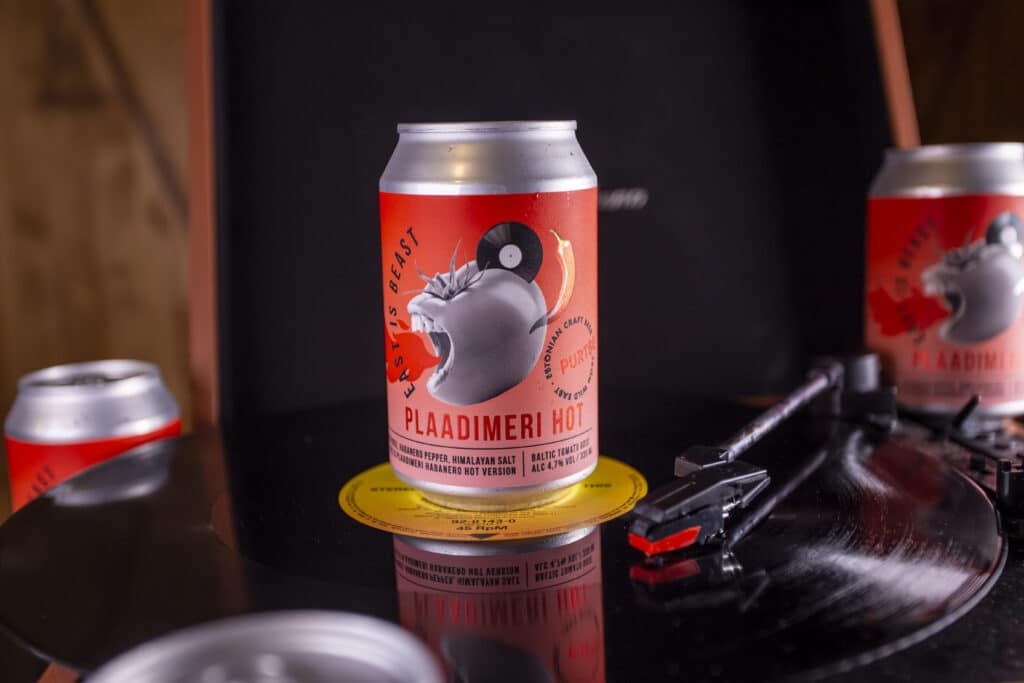 If you're in the mood for an enticingly spicy Bloody Mary, but are cruising on a beer wave, then Purtse Plaadimeri HOT is the perfect choice for you! This beer is made with tomato purée, a bit of Himalayan salt and a lot of Habanero chilli, which will surely knock your socks off! Spice is nice and this is a must-try for the not so vanilli-chilli enthusiasts!
Style: Baltic Tomato Gose
ABV: 4,7%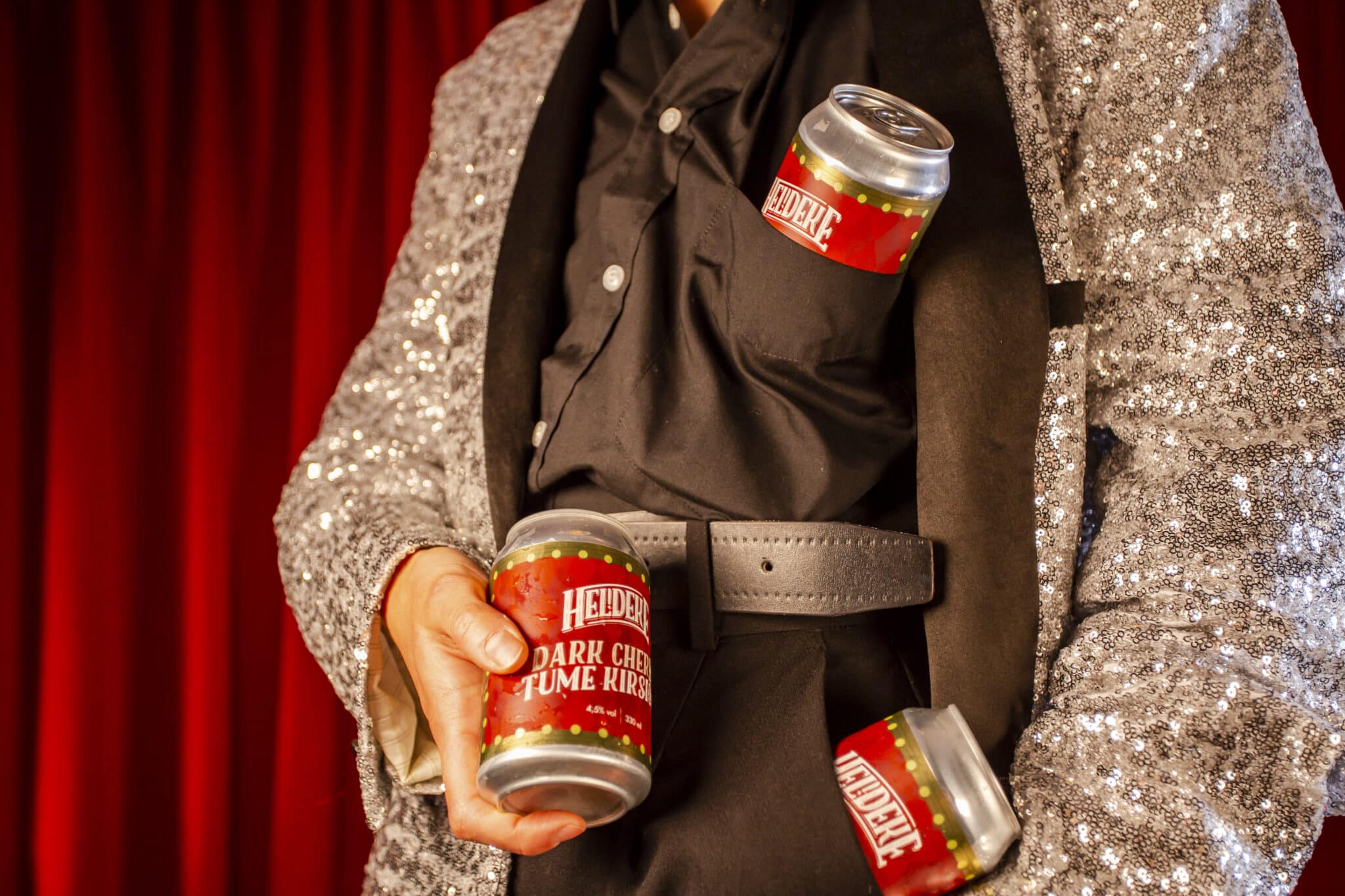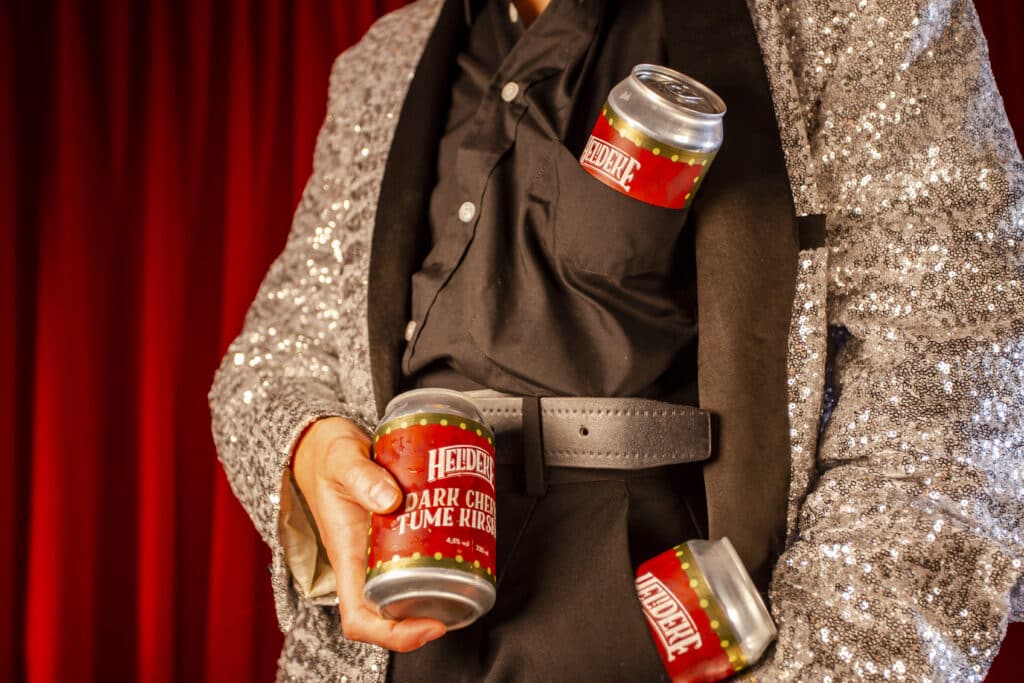 Holy smokes! Yes, we have our own beer! When Viru Brewery closed down in 2020, the Puls Dark Cherry ceased to exist, and evidently, one of our bestsellers at Heldeke! We knew we had to take matters into our own hands and decided to collaborate with Purtse Brewery, with a burning passion to create a new cherry-flavored beer. Our first beer launched in March of 2021 and Heldeke! Dark Cherry saw the light of day. It is a light and smooth dark beer, that offers a delicate cherry aftertaste. This beer is definitely the cherry on top!
Style: Dark Cherry Ale
ABV: 4,5%
The Flying Dutchman Nomad Brewing: Ronald de Waal, nicknamed the Flying Dutchman, is an inspiring nomad brewer. He is currently travelling the world, with more than 20 years of brewing experience to vouch for! The Flying Dutchman has been one of the leading figures in the craft beer movement. He teams up with the most renowned breweries around the globe, exploring and creating new enticing recipes. Having brewed beers in the Netherlands, Belgium and Finland, he enjoys living life on the road and having complete freedom in choosing where to dock his infamous ghost ship. The Flying Dutchman Nomad Brewing has won over 50 awards since 2016! Wowza!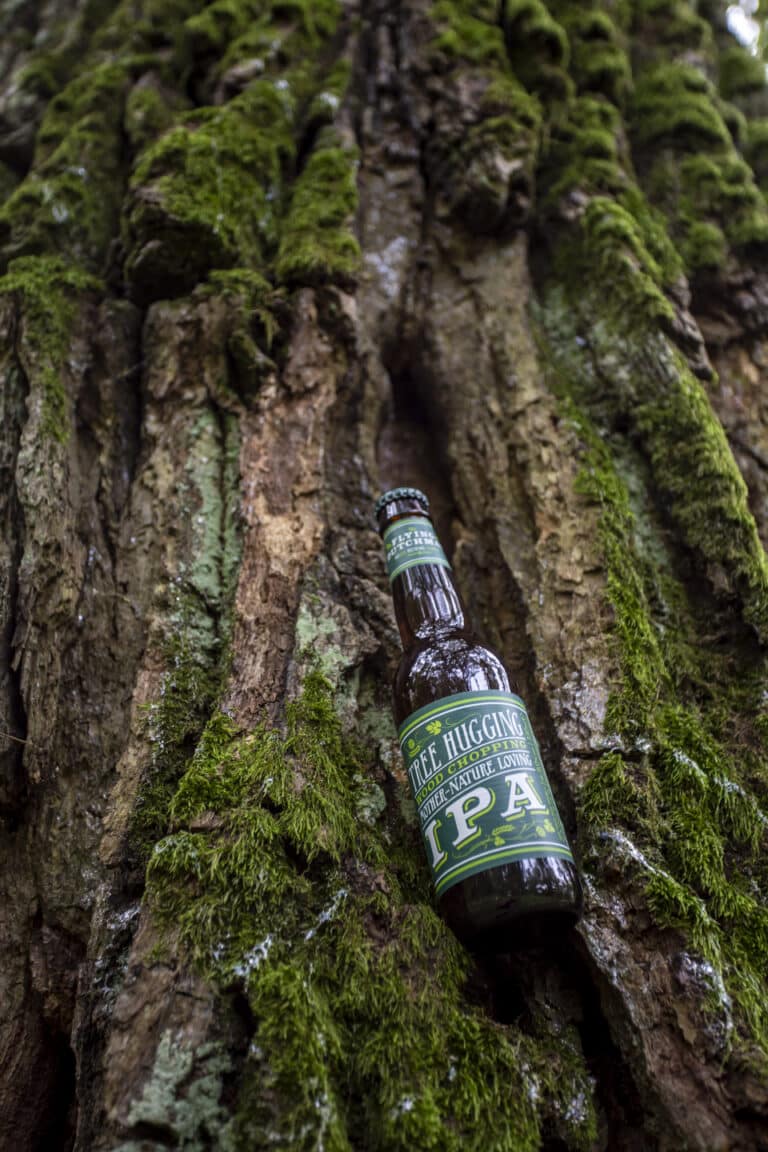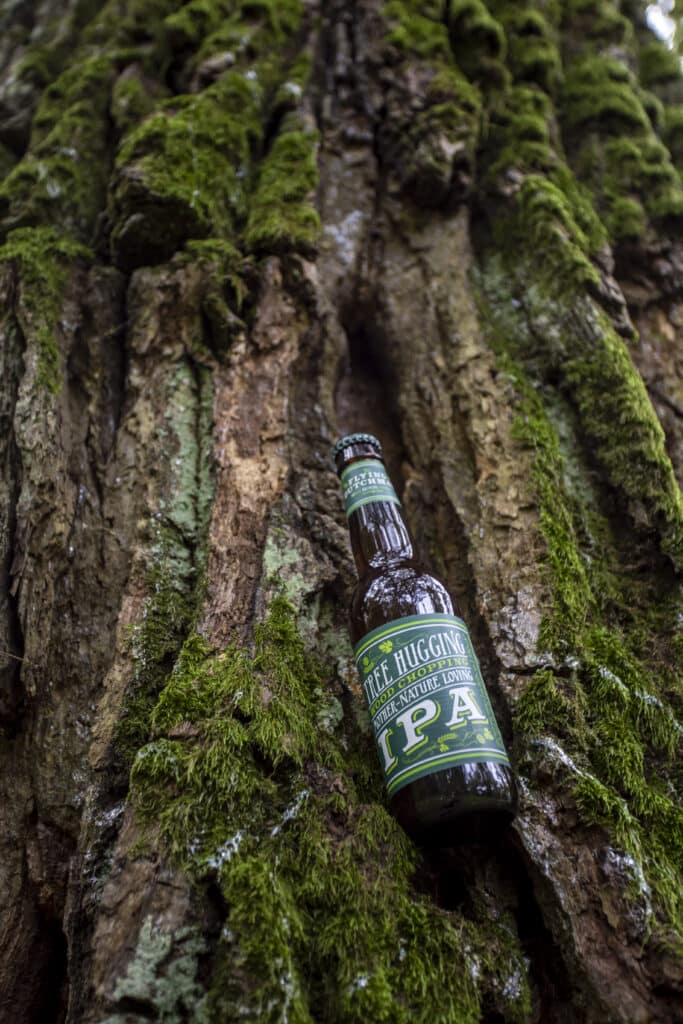 If you're a wild child, who adores submerging in the mossy forestbeds and surrounding yourself with greenery, you can now have a taste of it! The Tree Hugging Wood Chopping Mother Nature Loving IPA is a comforting hug that will take you to your roots, presenting a well-balanced experience on your adventures. This IPA has a fresh, citrusy flavor, sending you down a trail to a pine aftertaste with a hint of vanilla. With just one sip, you're transported into the woodlands. Wood you try it?
Style: American IPA
ABV: 6%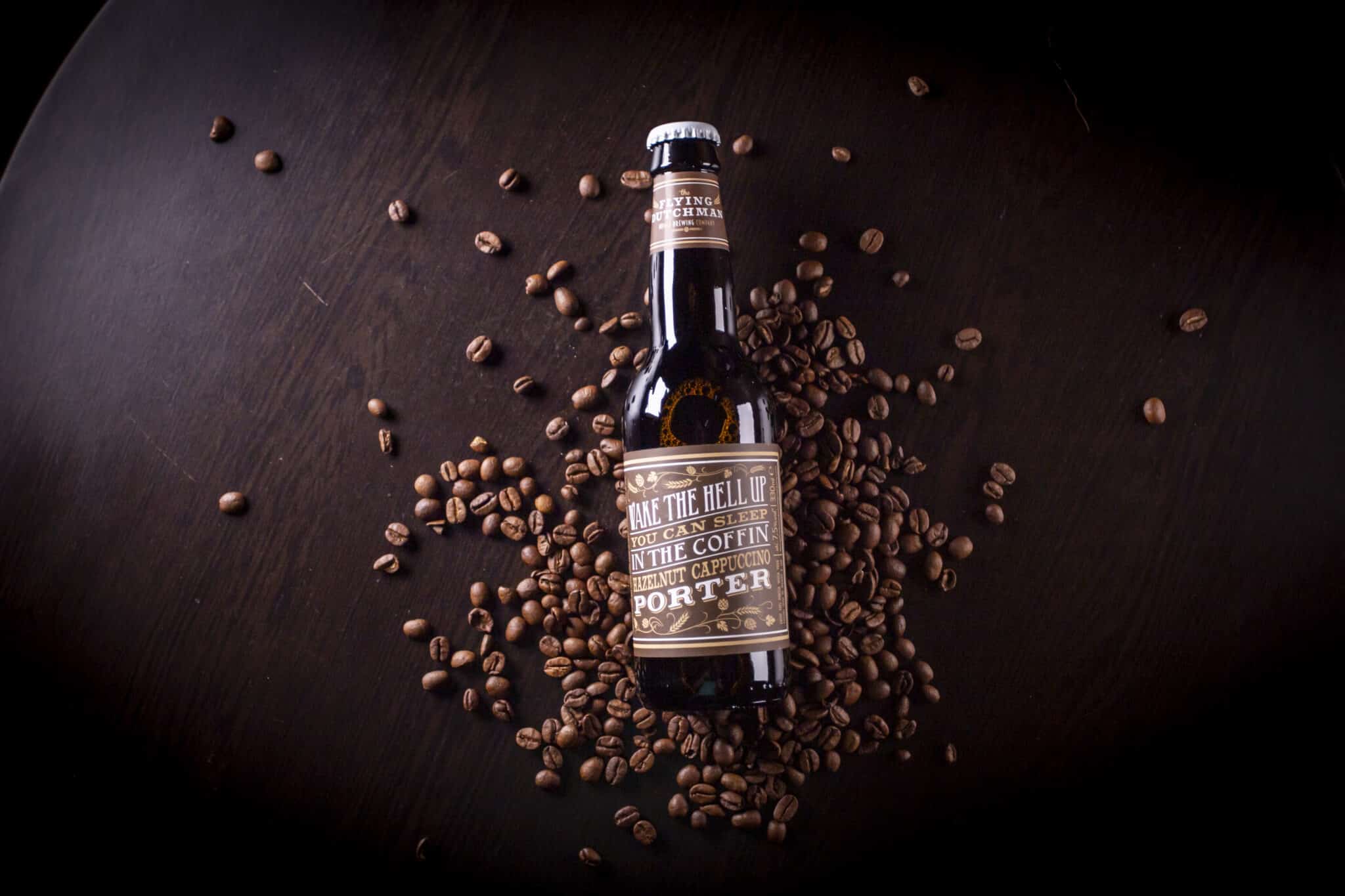 Missed your morning coffee and now it's 5 o'clock somewhere? The Wake The Hell Up You Can Sleep In The Coffin Porter is made with Colombian and Indonesian coffee beans, crafted by the best roasteries. To add to the cappuccino experience, some milk sugar and a bit of cinnamon has been introduced. The aftertaste of hazelnuts brings this creamy and smooth porter together, making an unforgettable and vigorous drink. Sip up!
Style: Coffee Porter
ABV: 7,5%
Mikkeller Brewery: Mikkeller was founded in 2006 in Denmark by two friends: Mikkel Bjergsø, a former math- and physics teacher, and journalist Kristian Klarup Keller. Bjergsø started off small with experimenting with home brewing in his tiny kitchen in Copenhagen. Today, he is one of the most acclaimed brewers around the world. These fellows are not afraid to try new things, present new, seemingly crazy ideas and flavors to the public, and it has brought them great success. Present day, Mikkeller has also branched out to open two pubs in Tallinn – one located in Viru and the other in the Old Town.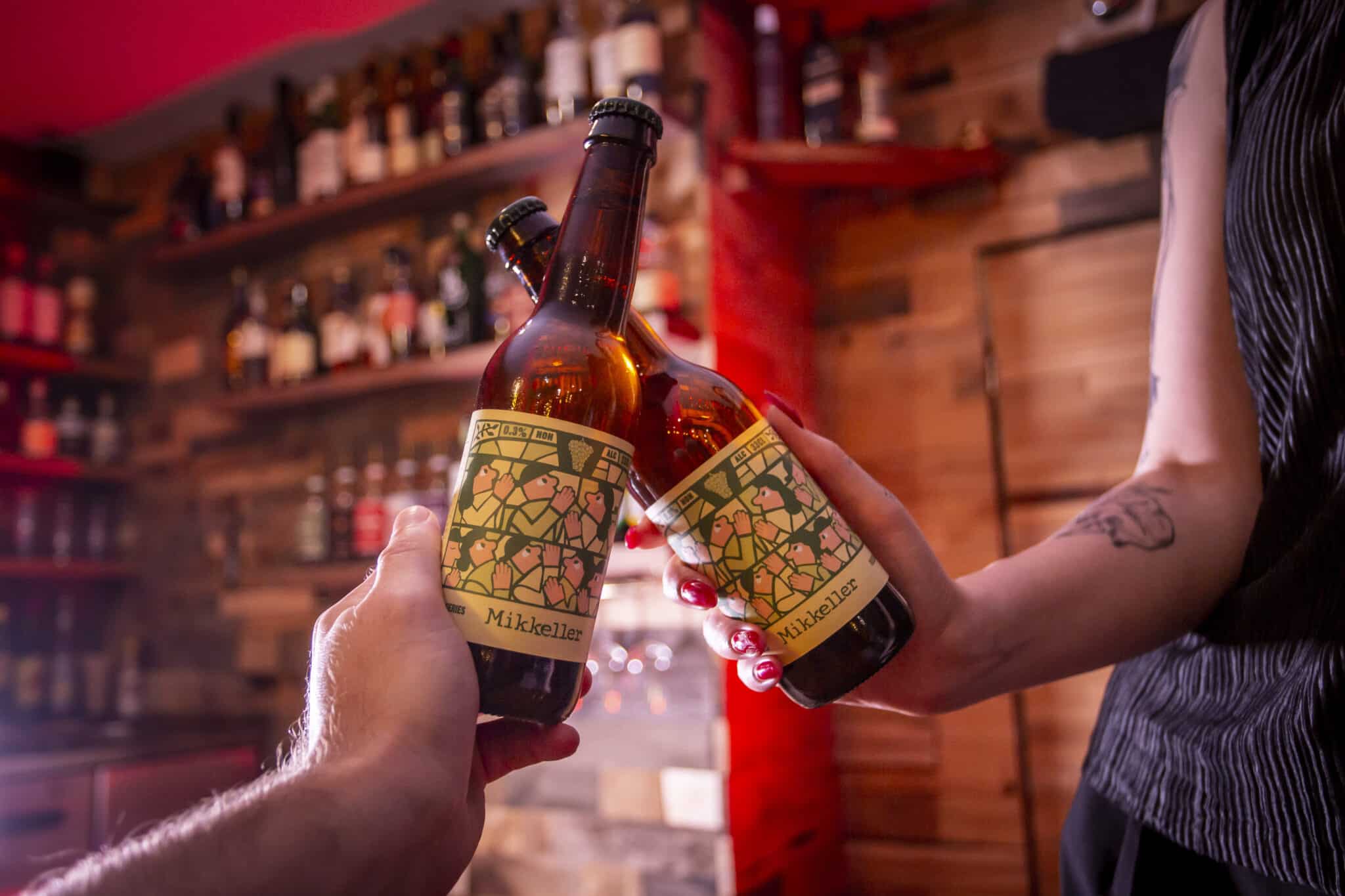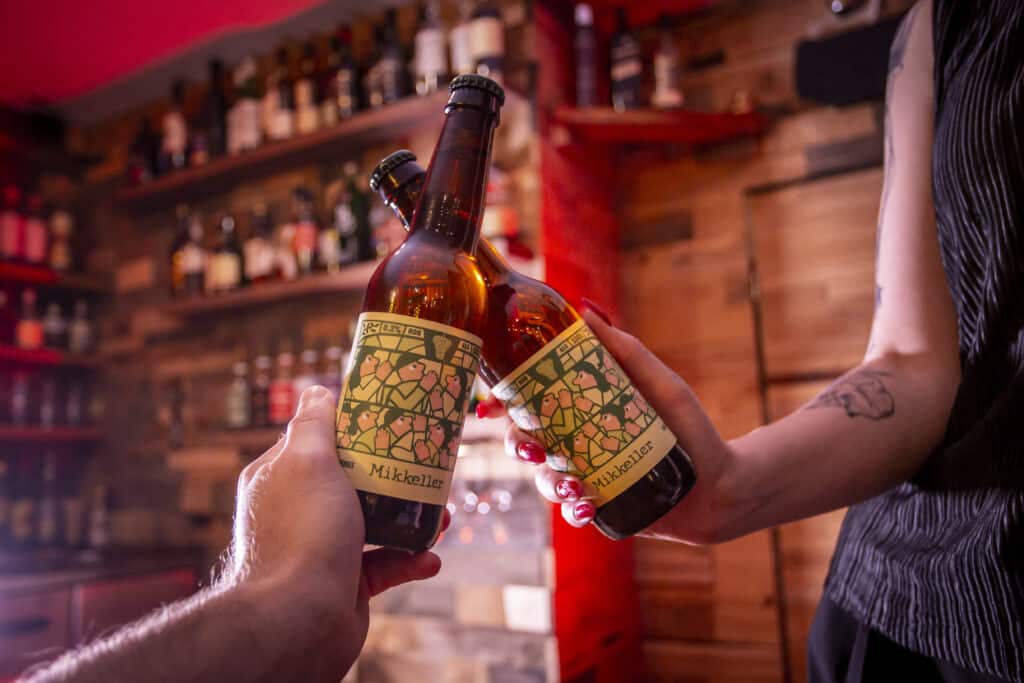 Sometimes, when at a gathering with loved ones, you might want to join in on the fun and have a sip of beer. Alas, as a responsible adult, you know you can't drive back home afterwards. Mikkeller Limbo Riesling is here to the rescue! This non-alcoholic beer is a harmony of Riesling grapes and the taste profile of a sour beer, which makes for a perfect refreshment for wine and beer enthusiasts alike! This light, citrusy and floral beer is a flavorful refreshment, welcome to be enjoyed on any occasion. Happy days!
Style: Non-alcoholic sour
ABV: 0,3%
Craft beers have become a go-to choice for when deciding on a refreshment. Choosing a craft beer is a way to appreciate local businesses, craftsmen and even artists. Whether you enjoy a more classic ale, a bizarre and eccentric IPA or an enthralling stout, craft beers have got a wide array for you! So, raise your glass and take on the wonderful world of craft beer, that welcomes you on a boundless journey of flavors. To have a taste of the fascinating world of craft beer, visit Heldeke! bar for a wide variety of choices. Cheers!